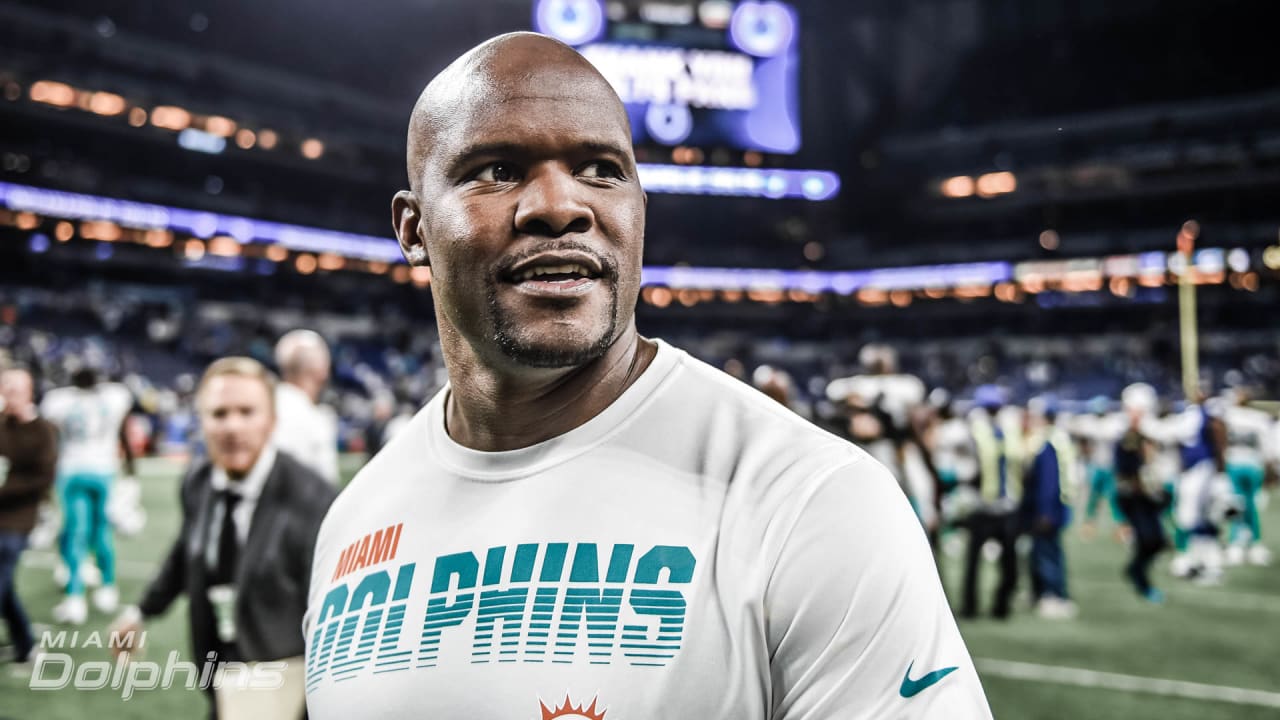 I'd like to tell you I was surprised that a man who is about to turn 37 could make a play like that one. But after watching Fitzpatrick this season, little of what he does should surprise anyone. He is fearless. He is far more athletic than his appearance suggests. Over the last month or so, he has undisputedly become the on-the-field leader of this team. And I know he embraces that role.
But this go-for-it approach doesn't stop with Fitzpatrick. I like, for instance, how Flores doesn't hesitate gambling on fourth down. Why not be bold? Why not give this team every opportunity to get an extra play? He tried it twice in the first half, both on the same drive that ended the first quarter and began the second quarter.
The first came on a fourth-and-three at the Colts 35-yard line. Jakeem Grant ran a short crossing route. Fitzpatrick led him perfectly. Good call. Good execution. First down.
The second time they weren't so fortunate, a fourth-and-goal from the three-yard line. This time Fitzpatrick hit rookie Myles Gaskin in the flat, but Gaskin was tackled short of the goal line and the Dolphins could not add to their 3-0 lead. It was still the right call at the right time against a heavily favored team.
Source : Google News