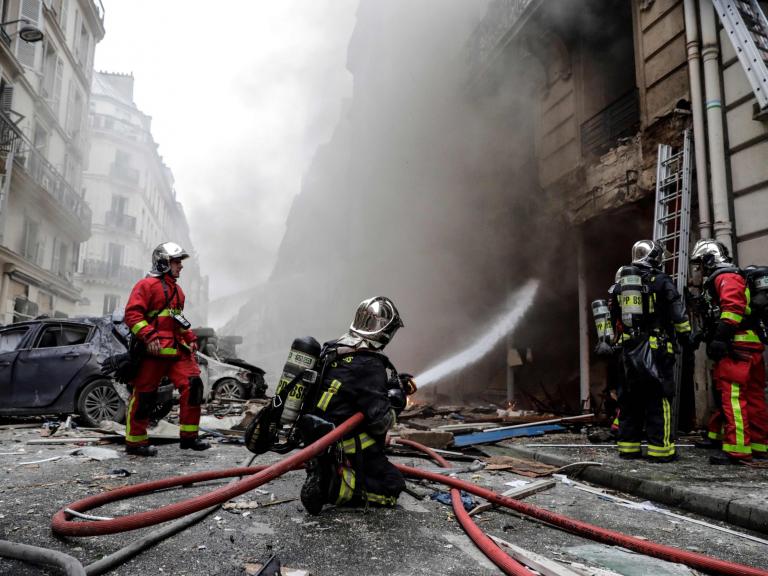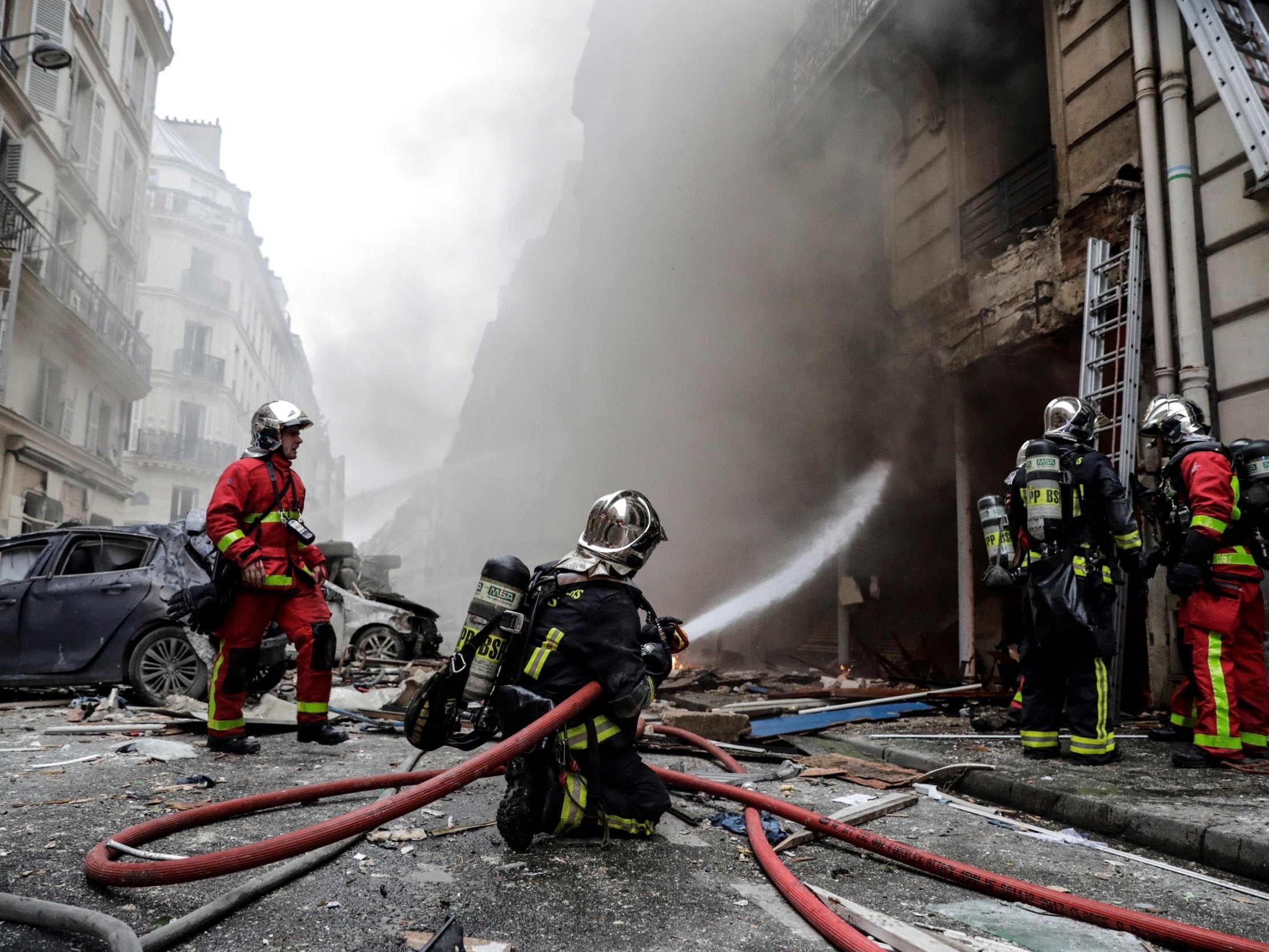 Two firefighters and a woman have died and dozens have been injured after an explosion at a bakery in Paris, according to French authorities.
The powerful blast is believed to be linked to a gas leak at a store on Rue de Trevise in the ninth arrondissement of the French capital.
Authorities said 10 people were in critical condition and 37 others less seriously injured. 
The Paris prosecutor said two firefighters had been killed in the explosion, revising down an earlier toll of four dead given by interior minister Christophe Castaner.
The Spanish foreign minister confirmed that a Spanish woman had also died in the blast. 
After visiting the scene, Mr Castaner described his "shock" at seeing the damage, and said around 200 firefighters and police were involved in the operation.
Firefighters pulled injured victims out of windows and evacuated residents.
Images and video posted on social media showed the building on fire after the explosion at around 9am local time.
Witnesses on French television described the overwhelming sound of the blast and people trapped inside nearby buildings. Footage also showed several people being taken away on stretchers by emergency workers.
The Hubert bakery on Rue de Trevise was not open when the explosion occurred, according to the Le Parisien newspaper. Cars on the street were badly damaged by large amounts of debris, while rubble and broken glass littered the pavement.
The building is around the corner from the Folies-Bergere theatre, and not far from the shopping district that includes the famed headquarters of Galeries Lafayette.
The explosion came amid heavy security across France for more yellow vest protests expected later on Saturday.
Authorities have deployed 80,000 security forces nationwide for a ninth straight weekend of anti-government protests.
Paris has brought in armoured vehicles and the central French city of Bourges has shuttered shops to prepare for possible violence between police and demonstrators.
Additional reporting by agencies
Source : The Independent